How to Change your cPanel Password in cPanel
Often you may want to change your cPanel password for one or more reasons. It is always recommended you change your password as often as possible, like once every month in order to keep your cpanel account safe from hackers. Ensure your passwords are set to alpha-numeric characters and symbols for maximum security. To change your password, follow these steps:
Log in to the cPanel with the existing username and password

Click Password & Security under the Preferences tab

Type in your Old Password and a New Password twice. Ensure it contains alphanumeric characters
Click 'Change your password now'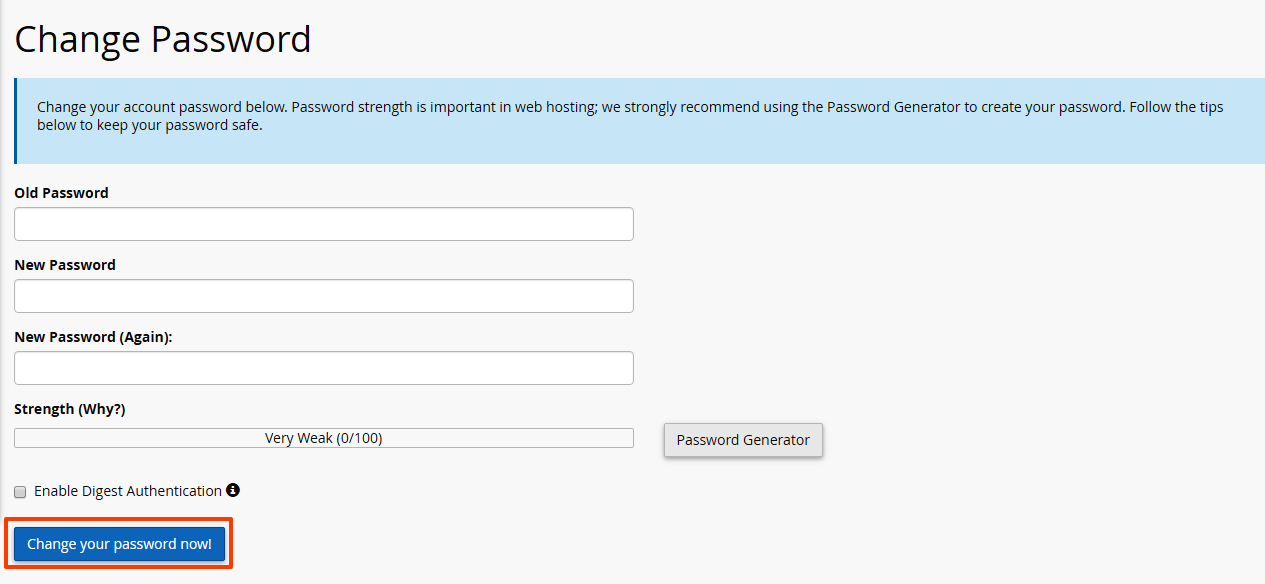 Your password will be changed and you will be prompted to login again. This time with your new password.
Also Read