How to get Blogger Configuration file.
You can automatically configure your domain with Blogger using your GigaLayer client account.

First you need to download the Google Configuration file from your blogger account as follows: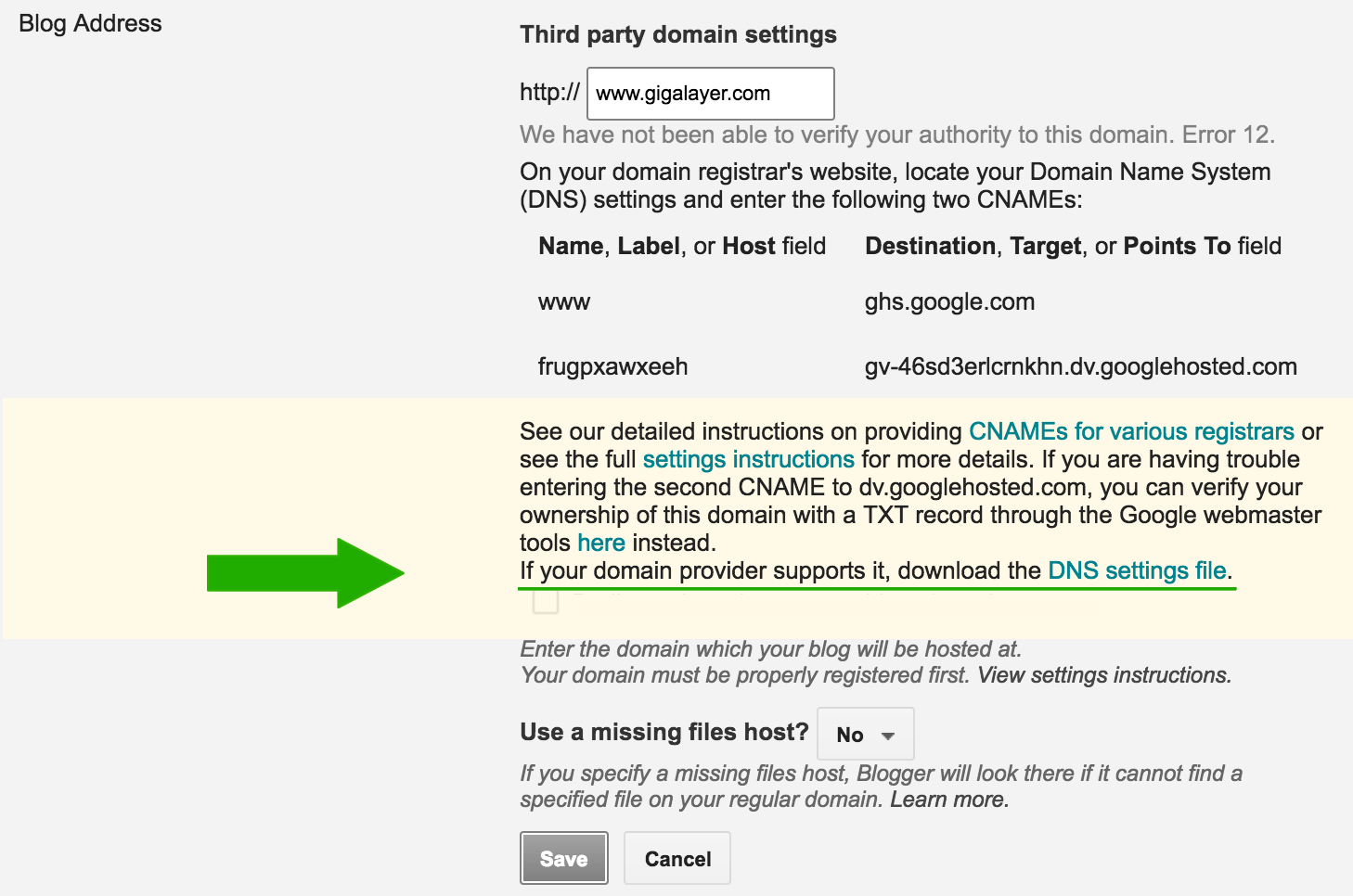 Once you have the file, go to your domain details page in GigaLayer account area and click the configure blogger button to upload the file.

Thank you.
Also Read